wee wednesday: maileg
as a little girl one of my favorite stories was princess and the pea...which is why i became down right silly when i saw this sweet version in the garnet hill catalog. i just knew my little lu needed one of her very own...
then i was browsing the lovely bohemia found these sweet mice:
i was surprised to see that both items came from the same magical place; maileg. maileg is a small danish company. a company that stirs up little girl daydreams in this grown up momma . i could fill lu's christmas list with maileg sweetness...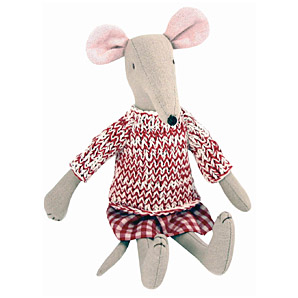 the most adorable gifts for wee ones...i love absolutely everything!