a story...
I happened upon a new blog (new to me at least) and was so surprised by the prettiness I found. Tamar has this lovely blog and she makes the prettiest things...

her
jewelry
and the way it is photographed draws me in and she featured my new favorite c
erami
st
...actually my new obsession. I can't stay away from sweet

samantha's

work. I have never seen anything like it and now I can't believe I went as long as I had without it. It honestly makes me weak in the knees...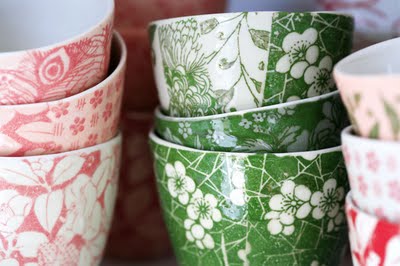 As I continued through tamar's blog home I noticed this quilt...
when I dream of a quilt it looks just like this.
I started to pluck photographs and bookmark information and then took a step back and was pleasantly surprised by how lovely it all looked together and became giddy with the little story all the images and information made. So here it is a little story about

tamar

, what she makes, who she finds and a happy ending consisting of that magical quilt...a bit choppy (due to my lack of skills as a writer :)) , but a masterpiece nonetheless don't you think?